County Judge Gives Students Insider's View of Judicial System, Careers in Law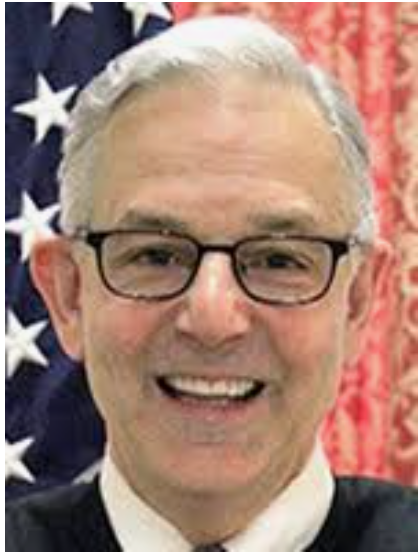 "I have done murder trials, arson cases, burglary, robbery, kidnapping, sexual abuse, aggravated assault," said Judge David Ironson of the Morris County Superior Court, who gave students an insider's view on being a judge as a guest speaker on campus on Wednesday, Jan. 4.
Hosted by the Mock Trial club, the event also drew students from the high school's Criminal Justice classes as well as those who were interested in pursuing careers in law. The discussion was designed to benefit Mock Trial members, as they had just finished their first criminal mock trial and would soon move on to a civil one.
Starting with his background, Ironson made it clear that the process to becoming a judge was rigorous and lengthy, which he said may account for why there are far fewer judges than lawyers in the state. "There are probably about 80,000 lawyers in New Jersey, and there are only about 450 judges," Ironson said.
Ironson detailed his own long, personal path to becoming a judge. First, he completed his studies, receiving his undergraduate degree from the University of Maryland in 1982 and then his J.D. degree from Seton Hall Law in 1985. Decades of working as an attorney came next. "I was a personal injury attorney for 22 years," Ironson explained. "I was a trial attorney; I went to court every day."
After 22 years as a trial attorney, Ironson, then 47, decided to switch gears with the goal of becoming a judge. Six years later, he was nominated by former New Jersey Governor Jon Corzine and named a Superior Court judge, civil division, in Sussex County in 2008.
In 2010, Ironson moved to Morris County, again as a Superior Court judge. He has remained in the county courthouse for 15 years now, working as a judge in the criminal division for five years and then in the civil division for nine more. Ironson noted that, in accordance with judgeship law, he is able to continue in his current position until he turns 70 years old.
Ironson then gave a mini master class in the three different types of divisions in court system: family, criminal and civil. "Family cases often dealt with child support. Juvenile cases were for those under 18," he explained. Domestic violence cases were "the toughest one on people. It's probably the biggest," Ironson said.
Civil cases were often lawsuits, he explained: "Personal injury, medical malpractice, discrimination, contracts, real estate, whatever it is. If you're seeking money, you go to the civil division."
Toward the end of the event, Ironson invited student attendees to visit the county courthouse, to watch an upcoming civil or criminal case. "We work for you," he said. "So any time the courthouse is open, if you want to come and watch a trial, you can watch a trial. There are murder trials going on. There are civil court cases. A medical malpractice case is going to come out [next month]. Whatever you want to do, it's your courthouse. It's open to you."
.