Season Preview: Boys Golf Optimistic About 2023 Season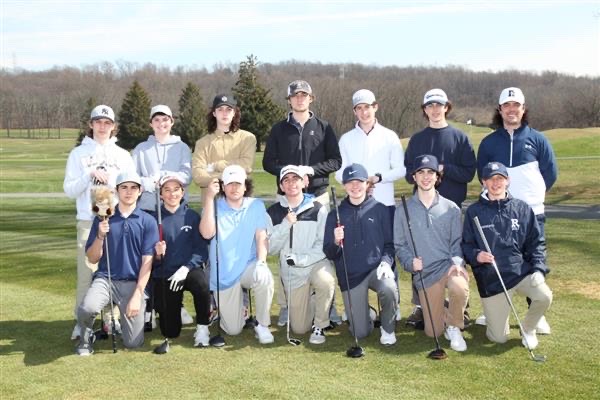 The varsity Boys Golf team is feeling hopeful about finding success in their upcoming season. After an unfulfilling 2022 season with a 2-16 record, the coaches and players feel that the current team has what it takes to finish strong in this year's spring 2023 tournaments.
Despite losing some of last year's seniors to graduation, including team captain Logan Glen, the current players are confident in their ability to perform well. "Losing our senior captain last year will hurt us, but I feel we're much more developed this year and will overall play some better golf," senior golfer Dom Spagnuolo said. "I expect some of our returning freshmen who are now sophomores to play a big role for the team going forward."
Head coach Ryan Zavala agreed that this year's team looks strong. "We have a lot of returning varsity starters who will hopefully make a positive impact on the young talent coming into the program," he said. "We have the experience factor that we were lacking last year. A handful of guys put in a lot of work in the off season. We're hoping that will pay off this year."
"Luckily, we didn't lose too many seniors last year, so this year will hopefully be a good one, added Brian Hoesly, the assistant coach. "We have a lot of great returning players on all our teams who are dedicated to putting in the work, and who are excited for this season."
"The beauty of golf is that any player, new or veteran, can have a big impact on a single match or a whole season," Hoesly noted. "Some wins come down to one single stroke from one player, and that player does not necessarily have to be a second- or third-year golfer. We're excited to see who we have and where we can best utilize any player, regardless of experience."
Senior golfer Nick Preta believes that the team has improved considerably since last year. "We can really succeed from good drives," he said. "Our iron play last year was nice, but our drives were lacking and put us in bad situations, which will hopefully not be an issue this year."
The boys team tees off against Jefferson Township at the season-opener match on Thursday, March 30, at Bowling Green Golf Course in Oak Ridge, NJ.