Randolph Girls Basketball Sent Home in Heartbreaking Finals Loss to Ewing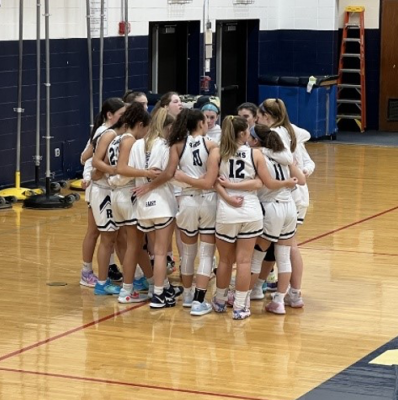 The Rams Girls Basketball team saw their historic season come to end on Sunday night at the NJSIAA Group 3 finals, losing to No. 7 ranked Ewing, 41-38. This was the Rams' first finals appearance in the team's history, creating a large following among student fans.
At the game, Ewing started strong, with great defensive play giving them an early lead.
However, the Rams fought hard to regain the lead for a brief moment in the second. At half time, the Rams were trailing 21-18 after giving up a few late points.
Entering the third, both teams gave fans exciting gameplay with plenty of points. But with an effort from Randolph, the Rams had a 35-34 lead with five minutes left in the game.
Unfortunately, this was not enough to secure the win because Ewing turned up the heat for a final push, and after a strong run and two foul shots, the Blue Devils came out on top, 41-38.
The Rams had a great, historic season and plenty of support from the students. The team's overall success this season far outshines Sunday night's heartbreaking loss and sets expectations high for next year.